Your Guide to Employer Branding: How to Attract and Retain Top Tech Talent!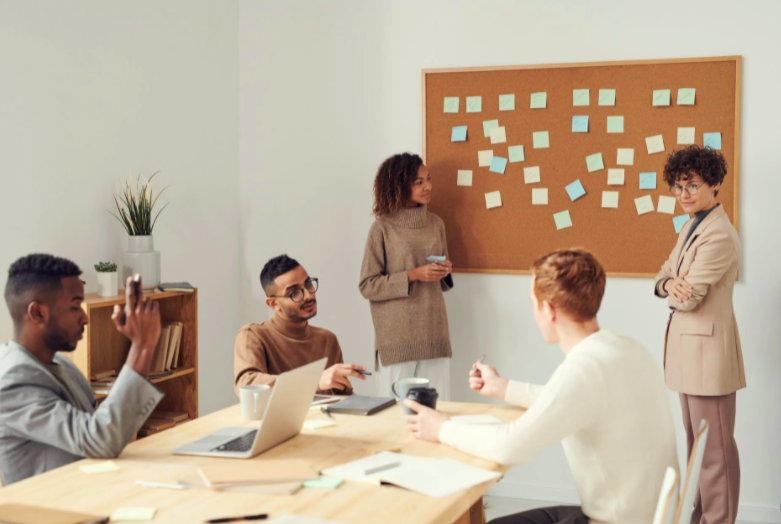 Companies devote endless hours to building their corporate brand. Defining how they want consumers to perceive, engage, and speak about their company. So much time is dedicated to corporate branding because companies know that a strong brand delivers positive strong returns.
Is the Same Level of Attention Placed on Your Employer's Brand?
Your employer brand is the impression people have about what it is like to work at your company, including current, previous, and future employees. A competitive employer brand reputation is just as critical as a consumer-facing brand when it comes to success.
Why?
Because job seekers often decide which company they want to work for based upon how they perceive the company culture, and the way employees are treated. Companies with a strong reputation often benefit from attracting, hiring, and retaining top talent that can help them achieve their overarching strategic goals.
Forecasted Changes in the Future
Technologists are in high demand. According to a report by Ernest & Young, almost a third of global companies planned on increasing their investment in tech and digital in 2021. This investment is likely to increase in the coming years.
With such an emphasis on tech, many companies are seeking out talented technologists that can support and build upon their tech and digital goals. As such, technologists are fielding multiple job offers, and companies are in tight competition for the best talent.
Having a Strong Employer Brand is More Important Than Ever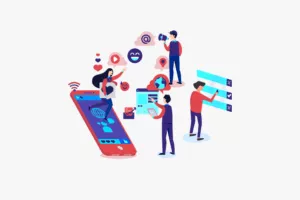 By demonstrating an employer brand that is rooted in your organization's mission, vision, and values, you can differentiate your company from prospective candidates. If tech candidates can easily recognize and resonate with your employer's brand, they are more likely to apply to your job opening, and if hired, stay with your company for a longer period of time.
Companies with ambitious growth plans and a need to attract top tech talent must develop a vigorous outreach approach that enables them by attracting and retaining top talent.
Your Guide to Employer Branding 
For companies unsure where to start, here are some action items you should consider when developing your employer brand.
Define your Employer's Brand 
Your company already has an employer brand, even if you've never spent time shaping and defining one. Focus on what your current employer brand looks like and what factors have gone into creating it.
How to Define Your Brand
Consider any feedback you've received from employees and how both current and previous employees speak about your brand to others on social media channels. Doing an audit of where your employer brand currently sits will allow you to pinpoint the areas for opportunity and where you need to make changes.
Importance of Assets
After conducting your employer brand audit, you should begin developing and defining foundational assets that will help shape your brand. Assets like your mission statement, organizational values, and target corporate culture. Once defined, these assets can be used to re-model your existing employer brand into your desired one.
Understand Your Target Audience 
For an employer brand to be successful, it must resonate with its target audience. Understanding the type of technologists you want to hire will help you craft messages and initiatives that appeal to and resonate with job seekers you would like to see at your company.
As you would do for your target customer base, it is good practice to develop personas for your ideal employees. Go through the exercise of defining the demographics, behaviors, values, skills, etc., of the different types of technologists you would like to hire.
Developing a deep understanding of your target audience will help you differentiate your messaging strategy so it stands out and attracts talent.
Deliver on Your Brand Promise 
After identifying the type of employer brand you would like to create and the technologists you want to attract, you must now deliver on your defined foundational assets. The key to success for employer brands is to deliver on these foundational assets at every touchpoint a candidate has with your brand.
Developing a Candidate Journey
Similar to developing a customer journey, you should develop a candidate journey that outlines all the interactions a potential hire has with your brand before and after applying to an open position. Consider how each of these interactions currently supports or takes away from your foundational assets, and re-shape these touch-points as required.
The content consumed by a potential hire should always align with your mission, vision, and values while also informing and engaging your target audience. For the best results, make sure your content is continually updated so it accurately reflects your desired employer brand.
Spend Time Developing Your Job Posting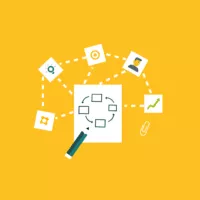 Once a job seeker decides they would like to apply to your organization, the quality of their application process will dictate their likelihood of accepting a potential offer down the road. The way you describe the open position in the job posting to how a candidate is treated throughout the interview process is critical in creating a strong impression.
The entire experience should feel seamless to the candidate. They should feel excited about the potential of working for you and feel supported by receiving frequent and informative updates about their progress in the application process.
Develop resources and a framework for the hiring process to ensure candidates are receiving the information they need, when they need it, and in a way that aligns with your foundational assets.
Measure the Success of Your Employer Brand 
Your brand is constantly evolving. As your organization grows and changes, so will your employer brand. Define metrics to track the evolution of your brand to make sure you stay on track.
It is also beneficial to return to your target employer brand occasionally. This will allow you to ensure that the target employer brand still aligns with your overarching business goals.
Developing a competitive employer brand takes time and effort. But companies that are willing to invest in their employer brand will benefit from massive returns through gaining access to and retaining top tech talent.
Your Ideal Project-Based RPO Company
JCSI helps you find the most qualified and talented candidates at 60-80% lower cost savings per hire. Allowing you to hire the best fit for the job, not just the best available through job postings.
Contact the JCSI team today to discover how our RPO recruiting services can take the headache out of making the perfect hire!