Recruitment Process Outsourcing with JCSI BestExec
Unlike traditional recruitment agencies firms, JCSI acts as a natural extension of HR/talent acquisition teams and provides a supplemental recruitment service that target passive candidates on every search. Whether hourly, salaried or executive level, our customized recruiting model results in better hires, faster, at a lower cost. When you take advantage of our RPO quantity hiring, you gain additional savings and flexibility along with excellent hires.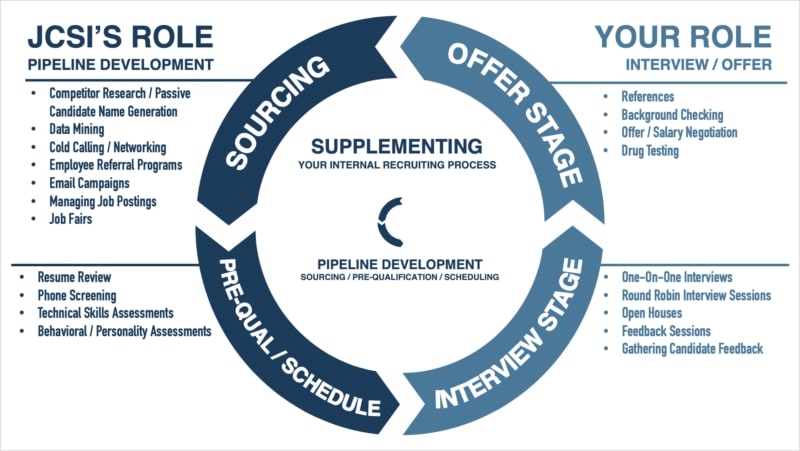 Cost-Effective Hiring Services
Learn about our supplemental recruitment service by calling 1 (774) 760-1800, or submitting the form below.
Our Fixed Fee model delivers higher quality candidate submissions for 30-80% less than traditional recruitment methods.
Our targeted passive candidate approach provides you a full slate of qualified candidates allowing you to hire the best fit not just settling for who is available.
Our team utilizes the cutting-edge solutions available in the market and we have made significant investment into these tools so you don't have to.
The Types of Roles We Help Hire For
Our Industry Expertise
No matter the role level or industry, our unique process delivers top candidates to your team. JCSI's recruiting experience spans a wide variety of industries, and our expertise is strongest with the below industries.