4 HR Strategies to Attract and Engage with Passive Candidates
Article Written for JCSI by Riva Juno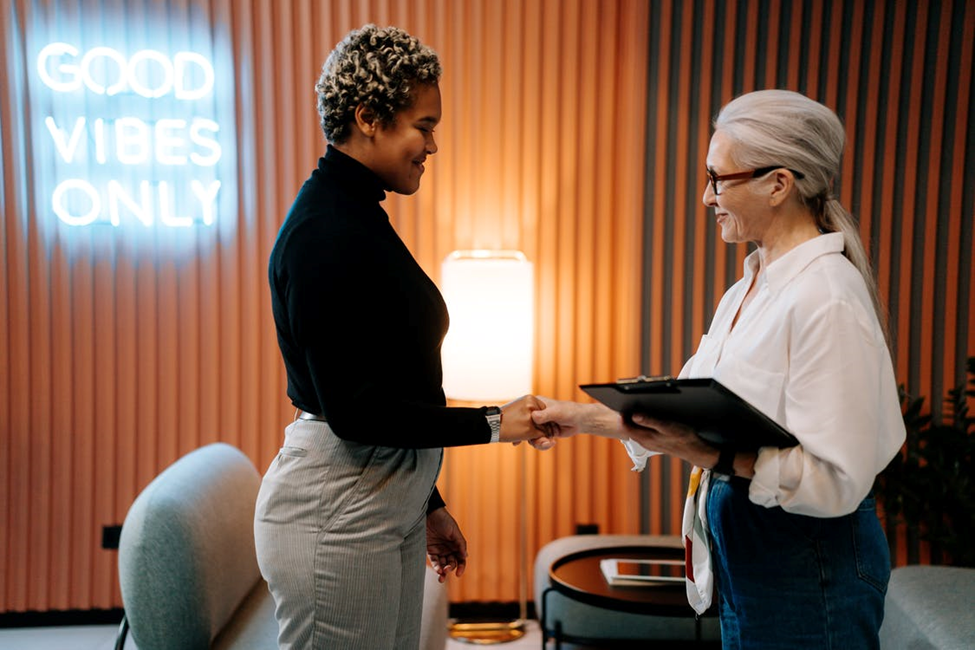 If you've been in the business of hiring before the Great Resignation, you may have gotten accustomed to dealing with active candidates — or those actively seeking new work. Today, HR professionals might have to play an entirely different ball game.
The ongoing labor skills gap has recruiters turning to engaging passive candidates for new talent. Since these individuals are current employees and are not actively looking for a new job opportunity, you'll have to exert a little more effort to hire them. We know that doing so could pay off for your organization in the long run.
If you're looking to hire a passive candidate, you may be wondering how to pull it off. Below we list 4 HR strategies that can help attract and engage with them effectively.
Establish a Continuous Talent Pipeline
This proactive approach ensures you always have both active and passive candidates to turn to, even for hard-to-fill positions. Your role as a human resources manager becomes even more vital here. Only you have the interpersonal and decision-making skills needed to make a relevant pipeline for your organization.
Start by determining what skills your business needs both now and in the future. To widen your potential candidate pool, identify and differentiate between skills new hires must have immediately versus those you can teach them later.
With this pipeline, you can start determining how many passive candidates you want to attract. You can then allocate the necessary resources to their recruitment without taking away from efforts to hire active candidates.
Strengthen Your Employer Brand
Since passive candidates are satisfied with their current job, they'll only be open to new employment opportunities if you have a compelling proposition to offer them. We argue that this can be done by focusing on employer branding. You probably already have a mission, vision, and company values set in place. However, employer branding — and particularly your reputation — is always evolving.
Use metrics to keep track of your brand and determine what you can improve. For example, you can measure how successful your company delivers on its brand promise. You can then attract passive candidates with information on what makes your brand different — and why they would want to work for your company instead.
Create Relationships With Candidates
Building relationships help qualified candidates feel valued even before they're hired. Further using real recruiters over robots helps personalize the recruiting process in ways potential candidates are likely to appreciate.
To dissociate yourself from that "telemarketing" feel, first reach out online via social media platforms, like LinkedIn or Twitter, and not too personally like through their work email or phone. Entice candidates by sending clear information about your offer, including details on compensation and benefits, company culture, and areas for career growth.
To retain interest, get to know more about each candidate and build a comprehensive conversation with them over various channels like social media, phone, and email. Allowing 2 days between each outreach will help you avoid bombarding them — yet encourage them to keep your company in mind.
Streamline the Recruitment Process
With a lengthy recruiting process, you risk losing candidates to faster-acting competitors. This risk is heightened with passive candidates since they're not actively looking for a new job.
For this, consider using AI-powered tools to organize data on all your candidates. With it, you can easily pinpoint the recruitment stage each individual is at and act in a more timely manner.
You can also consider allowing candidates to self-schedule calls and interviews so you don't need to drag out the scheduling conversation via email. More importantly, don't wait more than a week to send your job offer — sitting on it too long can further cause passive candidates to lose interest.
Attracting, engaging, and ultimately recruiting passive candidates can be challenging, but it's far from impossible. These tips can help you build your own successful game plan when you wish to hire top talent for your organization.
Contact Us Today!
JCSI is a Recruitment Process Outsourcing company that focuses on Passive Candidate Recruitment. For over 20 years, JCSI Recruitment has provided superior recruitment services with particular success in attracting passive candidates to our clients' opportunities. Contact us today to learn more!