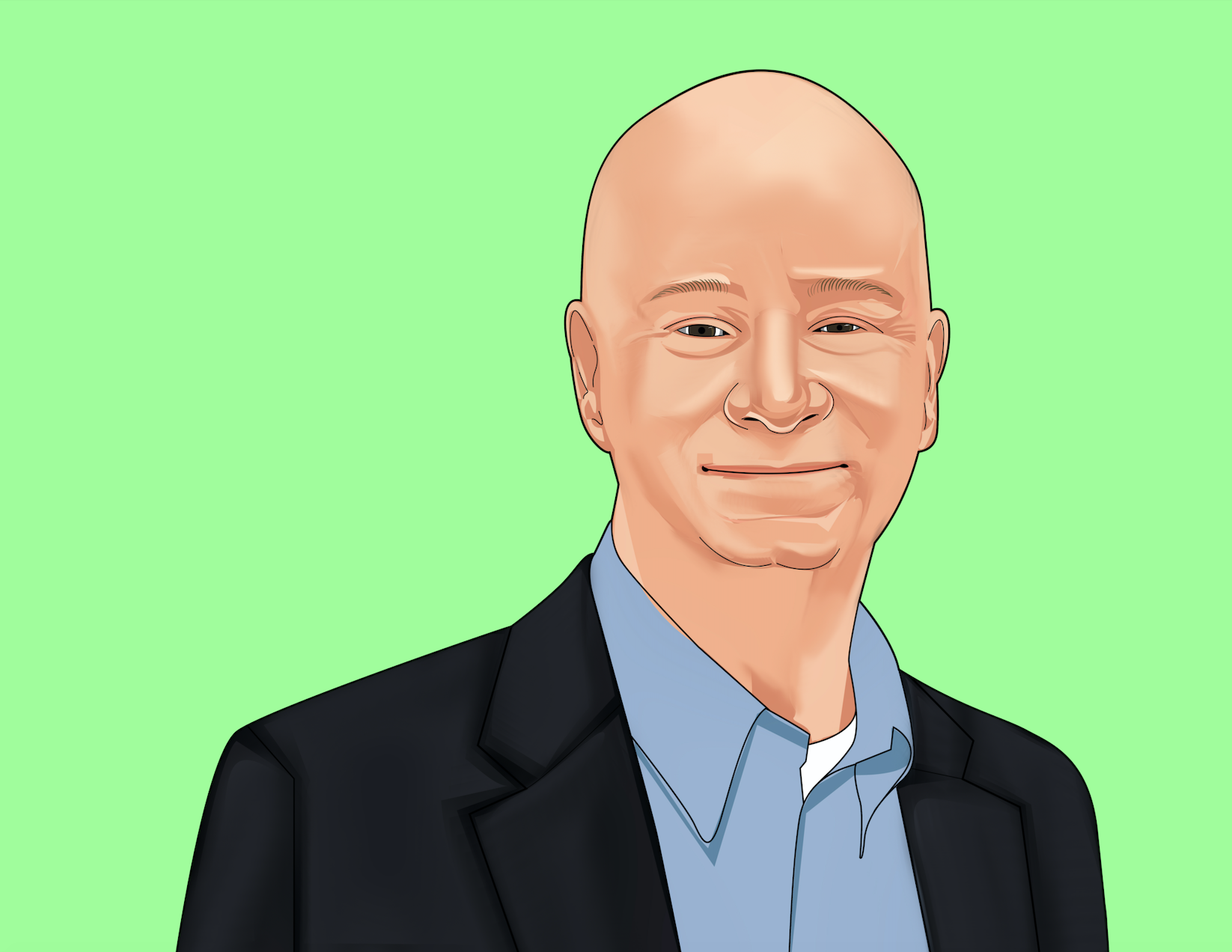 Enter your information below to sign up to receive alerts on new interviews!
In this episode of Talent Chronicles, we have George Hotter, VP of Talent Acquisition and People Analytics for DraftKings. George talks to us about People Analytics and the importance of collecting data within your company for growth and longevity.
JCSI: Hi everybody, this is Bergin Sullivan here with JCSI. I'm here today with George Hotter, joining us for another episode in our "Talent Chronicles" series. Thanks again, George, for being here with us today.
George: Happy to be here.
JCSI: So, you've had experiences in a vast amount of industries and are currently within the field of sports betting as the VP of Talent Acquisition & People Analytics for DraftKings. Did you want to tell us a little bit about how you got into talent acquisition?
George: Sure, I pretty much fell into HR and Talent Acquisition very early in my career. I didn't think that I would choose it as a profession going forward, but I ended up really enjoying it. I started my career at the Military Academy at West Point where I learned about HR and Talent Acquisition as a focus and a specialty. I enjoyed the opportunity to work with managers, and it's always rewarding when you hire somebody that they really think is going to add a ton of value to their team.
JCSI: Could you define for us what People Analytics means to you and if People Analytics extends beyond Talent Acquisition?
George: People Analytics is a relatively new endeavor that HR and People Teams are trying to use to add more value to the business. The business speaks in numbers. HR people have historically discussed things less data-centric.    However, when you're dealing with the business, they really want to know how we're going to measure success and what the impact of the HR team is on the organization. So, the transformation is really thinking about a People Team as a service that's providing value to the business and measuring our impact on that business. Everything from how we engage talent externally, to how we onboard, how we promote, and how we measure the quality of the hiring that we are actually doing and the quality of the employees that we have in the organization.
It's been a journey for me, I probably started this type of data orientation 20 years ago and I think the technology and the focus is really starting to catch up. So, I'm super excited about it. I think it really adds a whole another layer of sophistication to a People Team, drives more value to the business and changes the dynamic within the organization. As we evolve as a People Team, we're starting to see some people really embrace this. We're taking really basic information and trying to capture it and present it in such a way that is actionable for the business.
JCSI: All right….and how did you get into People Analytics at DraftKings? Is it something that you had direct experience within your previous positions?
George: It was an easy sell to DraftKings. We hired Laura Zhang, who had no HR background, which is awesome because she comes from a completely different space and adds a whole different perspective. We can always teach HR to people. It's harder for HR people to teach data. So, Laura has been doing an amazing job of building out a team. We're very much at the beginning stages in this, only about 9 or 10 months in, building our own data warehouse, our own dashboards, our own reporting, and presenting insights and analytics to the team. So, very early stages, but it's been fun.
JCSI: That's awesome. What kind of technology would you say has changed not only in your experience of Talent Acquisition, but with People Analytics as well? I know you said it's still new and on the horizon there. Also, what changes do you foresee in the future as well?
George: Well, I think the biggest change is access to data because of the cloud. Within a People Operations team, data is much more ubiquitous today than it has been ever before. Being able to collect the information in a centralized warehouse is much easier. What used to be on spreadsheets and Access Databases, which was very cumbersome, now you have both a back end with the warehouse, but also the front-end with dashboarding and reporting. You don't necessarily need to be an Excel guru anymore, although it's nice to have people on the team who are.
JCSI: And in terms of your People Analytics, what type of information do you collect? What are you looking for and how do you track that data throughout someone's career?
George: Right now, it's pretty nascent, so we start tracking pretty much at the candidate stage. When candidates interact with our careers, I try and understand who is actually coming to our career site, where they're spending their time, how long they're spending their time, how they convert to an applicant, and then how those applicants actually move through our interview process. Clearly, with this type of rigor, we're really focused on being able to attract different types of people to the organization. At DraftKings, because of its commercial brand, it attracts a heavy contingent of male applicants. With the data, we were able to show internally why it was really important for us to pivot our employment brand to focus on diversity, both from an ethnicity and gender perspective and from an age perspective. Our traditional customer is between the ages of 24 and 35, predominantly male, which is awesome and gives us support, but not necessarily the right skills for the roles that we fill here.
So, that's how we initially used the data, to help support building a People Analytics function. We track all of those conversions through the process, and then we measure the effectiveness of our onboarding with simple surveys. Those surveys are sent out at different milestones of somebody's tenure, usually 30 days, 90 days, 180, and a full year. We take all of those metrics and try to derive a basic measurement of Quality of Hire which is the first true test of your rigor that you have in your interview process and who's participating. So, we'll track things like who's interviewing, what their scores are, and how those people ultimately are successful within their first year. Whether it be from "easy" interviewers versus "tough" interviewers, and whether that is actually true or not. Sometimes people who give threes and fours will be said they're easy graders, while people who gets ones and twos are rigorous graders, and that's not necessarily what the data indicates. The data sometimes is starting to indicate that some of the "easy" interviewers are actually really good at projecting who will be successful at DraftKings or some of the tougher graders or assessors are risk averse. You know, you're looking for that perfect candidate but there's no such thing as a perfect candidate.
So, the beginning stages are focused around the Quality of Hire. We're looking at things like quality of employee, and what that measurement is really tracking over the lifetime of an employee. We look at what their value is to the business, not necessarily based on their level or their title, but really the value that they're driving in the business. One tangential project that came off of that is their network analysis. So, who in the business is really influential, who's interacting with whom and why they're interacting, and then showing both their influence also shows some bottlenecks within the business. So, we did this on our own People Team and highlighted opportunities to evolve our own team, where it was clear that while some people were big bubbles, which means they're highly interactive with lots of people on the team, the challenge with that is you can't scale as a business. This highlights the fact that we need to start to think about how we evolve that organization so that it's not one single point of failure, and we started to do that throughout our organization.
Those are just some of the things that we're trying to measure. Again, we're really at the beginning stages. The reason for that, is the data is hard to come by still. We're actually upgrading all of our systems here at DraftKings to enable some of the data collection that we want. So, we're actually in the process of buying a new HCM, a new applicant tracking system, and other tools with the mindset of the data. It's important to have that data-centricity. Before, it was really just what feels best and not worrying about APIs, data collection and process, but now we start with that end in mind. So, that's how data centricity is really informing where we're heading as a company.
JCSI: All right, so that's the data coming in more on the Talent Acquisition side and getting to those candidates. Going into your interviewing, what kind of techniques do you use to make sure that the candidates you're attracting are going to hold your corporate brand and provide longevity for their careers within the company?
George: We started interview training sessions probably a year and a half ago to start to train everybody who's involved. There are three different sessions that we call gold, silver, and bronze. The bronze is for everybody, the silver is really interviewing for fit, and the gold is around the hiring manager and how you set your job description to your interview teams and feedback sessions. We've set up a pretty rigorous interview process that starts with a well-written job description and a feedback session that's managed by the Talent Acquisition team and the hiring manager. We focus on consistency in the questions so that each person on the team has a responsibility to ask questions. We also have case studies that we've introduced pretty much now across the board. I wouldn't say that we're 100% there, as some teams like the engineering team, the analytics team, and other teams are a little bit more sophisticated. But other teams now are starting to catch up, including your compliance and finance teams that traditionally don't do a lot of hiring. It's easier to roll some of these things out for teams that are like the engineering team and analytics team that do a whole bunch of hiring.
All that rigor and data is then collected to see how effective it is to both attract and to also assess that talent. That's the step that we're in now, right? So, a lot of the preconceived notions around certain case studies are predictors of success have been good. There's also some unintentional bias in some of those case studies that we're starting to uncover, which is allowing us to drive a different narrative inside the company.
JCSI: In terms of marketing yourselves to the candidate, how are you able to differentiate the career opportunities at DraftKings against your competitors? Are there any strategies that you've developed to help you attract better candidates?
George: I think for any organization that you're a part of, articulating the culture and the opportunity depends on where you are from a growth perspective. I think people understand who DraftKings is and what we're trying to accomplish. There are some people who are huge fans of DraftKings, and those people are very much bought in. Some people are very reticent about joining DraftKings or even entertaining employment at DraftKings, and a lot of that is just a misunderstanding as to who we are and what we're about. There is another contingent of people who have a moral objection to gaming, and that's fine. That's their prerogative to do so. We don't convince anybody that we're different than who we are. We lead authentically with who we are as a business. The good news there is there's lots of people that are interested in joining DraftKings. I think the thing that we've really over-indexed on is explaining who we are as a business from an employment perspective. This has caused our audience to judge us based on our people, not necessarily just our products. Our products are heavily skewed towards, for obvious reasons, gaming, betting and fantasy sports. This is an awesome business with awesome customers, but that doesn't necessarily explain what it's like to work at DraftKings. We've tried to figure out from our career side to our marketing message, highlighting the people inside that business and the work that they're doing.
JCSI: As a final question here, what trends do you see with Talent Acquisition and People Analytics in the industry moving forward?
George: I think the biggest change for Talent Acquisition I've seen over the last three to five years is TA teams really needed to become way more marketing-oriented and way more data-oriented. Talent Acquisition teams have traditionally been very sales-oriented, convincing people to join and selling them on opportunity. Consumers, customers, and candidates just don't think that way anymore. TA teams are challenged to evolve their skillset. We just talked about this yesterday: writing skills, marketing skills, how to create campaigns and how to engage people through social media and email campaigns. That's not necessarily what TA teams have been traditionally built on. They've been built on more of a search or contingency agency model, which is dialing and dialing and dialing and calling and calling, calling. A lot of people don't pick up the phones anymore.
Candidates, especially the type of candidates we're going after, are busy and react better to soft messages, introducing and warming up your audience to who DraftKings is. A lot of the people that we reach out to are not really that comfortable. You know, "Hey, we have this great opportunity. Do you want to join us?" It's more of just a patient, more strategic, approach to introducing DraftKings as an employer. It takes time to get that transformation. We've pivoted about a year and a half ago in that direction and have learned a lot. Clearly, we still have a long way to go, but we're getting much, much better and thinking of ourselves as a marketing team. This data is absolutely critical and pertinent to TA teams.
The engineering team and other teams in the organization want to know, one, how are you going to find talent and two, how much talent is in the marketplace? So, we're also using tools to help us scope the market to be able to help the engineering team. For example, figuring out how many engineers they have, how much they can actually hire in a particular location, and what velocity we can get to, based on our pipeline. So Talent Acquisition teams are, again, not traditionally used to dealing with data, but we present all of our information to our customers internally from a data perspective. How many, how often, how long to hire, etc and set goals for the team that way.
JCSI: All right. Well, this has been great. Are there any final thoughts or anything we didn't get to cover that you'd like to share?
George: Other than we're having a lot of fun doing it! You know, I can be pretty serious. So, I've done these a few times and I think we're having a lot of fun and we're growing as a business. It's a great organization, the culture is pretty much aligned to people who really want to make an impact and enjoy a growing environment. Talent Acquisition is a critical component to a company's success. I try to tell people all the time it's a great opportunity to think of yourself as driving value in the business. Talent Acquisition and People Analytics really are a big driver to that.
JCSI: Thank you so much for joining us today for another interview in our "Talent Chronicles" series!
George: Thank you.
Talent Chronicles is brought to you by JCSI, an innovative recruitment consultant that delivers better hires, faster, and at less cost.