Creating Connections Across Conflict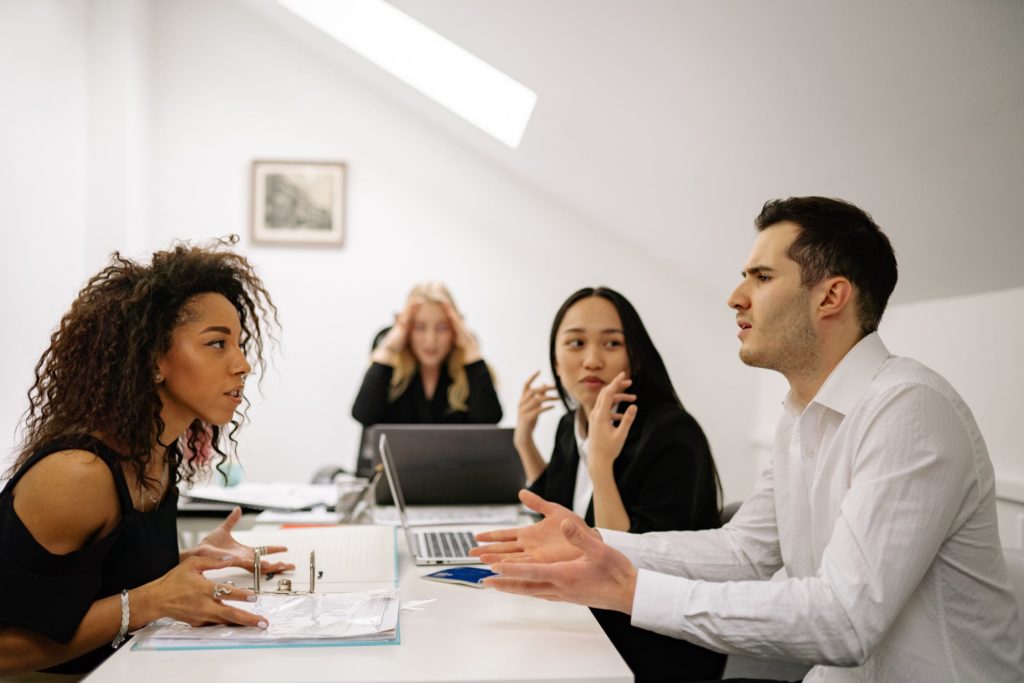 At JCSI, we recognize that every organization, regardless of their sector, is ultimately in the people business. Whether your value add is a product or a service, a meal or a Maserati, the people who your organization serves and those who serve your customers and constituents are what keeps things moving forward. So what do you do when your people get stuck in conflict?
In an article by the Harvard Business Review entitled, Managing a Polarized Workforce, it was reported:
"In a 2021 survey we found that conflict is an inescapable part of work life for employees at all levels. Eighty-nine percent of the 486 U.S. respondents from a wide range of companies and industries reported experiencing it at work to some degree. They spend about 3.5 hours a week, on average, dealing with it."
Of course, for many, the natural temptation is to discourage discussing topics that might engender conflict. But, as the article points out, conflict is inescapable. So rather than run from it, why not face it head on by fostering environments where your employees and even your customers can develop skills to navigate conflict and grow from engaging differences in opinion skillfully. In other words, creating connections across conflict.
One of the ways to facilitate creating connections across conflict is to take advantage of the many free resources that are available online that help people build their capacity to communicate across differences. There are many organizations that are working to help everyday Americans from all walks of life learn to engage one another across tough topics. One of JCSI's recruiting alums, Pedro Silva, serves as the Director of Engagement for one such organization, YOUnify. YOUnify is part of the #ListenFirst Coalition–a group of 400+ organizations working to bring Americans together across differences.

Next week, April 21 and 23, they are hosting their flagship online event co-created by YOUnify, America Talks. America Talks invites Americans of all backgrounds and beliefs to connect one-on-one or in small groups, face-to-face on video to discuss issues of national importance without the filters that tend to keep us from hearing each other across differences. They are totally free and are happening at these times.
JCSI is supporting America Talks because we know that a rising tide lifts all ships. The better equipped we all become at creating connections across conflict, the better it is for everyone in the business of serving people with our products and services in addition to the communities where we do our work. If you're interested in participating in America Talks, simply click on one of the links and select the time that works best for you.

For more information on America Talks, contact Pedro Silva, Director of Engagement, YOUnify. And for your recruitment needs, contact JCSI, your project-based RPO.