7 Benefits of Recruitment Automation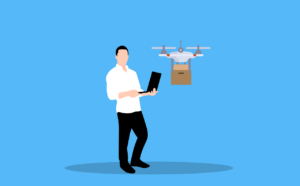 Recruitment automation is a technology category that allows companies to automate recruiting tasks to increase recruitment teams' productivity and efficiency. These technologies aim to better critical recruitment KPI's. Some of these may include time-to-fill, cost-per-hire, qualified applicants per role, etc. 
There are several benefits of recruitment automation, including:
Productivity and efficiency gains

. Recruitment processes always remain on with automation, which increases productivity as businesses operate 24/7 on time schedules that work for candidates. 

Decrease time to fill

. Compressing each of the recruitment steps using technologies and artificial intelligence leads to a faster hiring process. 

Decrease cost per hire

. As recruitment teams can handle more roles concurrently (with fewer recruitment agencies), the cost per hire goes down.

Better hiring consistency

. Data leads to more informed and rational decisions. This data can be easily synced with your applicant tracking system to help with reporting.

Enhanced candidate experience

. Candidates can take the next actions on their schedules. Candidates appreciate an engaging experience, faster responses, and quicker hiring decisions. This helps your team recruit great candidates and an easier process while scheduling interviews.

Better collaboration

. All stakeholders can participate more seamlessly in the hiring process. Recruiters can also report data easier to the hiring manager.

Reporting

. With automation comes a core source system that allows for enhanced reporting, analytics, and data insights.